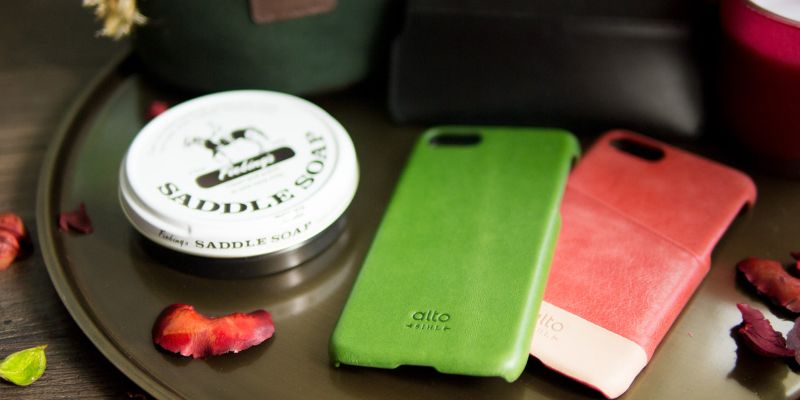 The highly recommended gifts for 2016 Christmas
At the end of the year, we always examine in retrospect what has been achieved. This year, Alto has launched ten new leather products in total, including mobile phone cases, iPad/NB bags, mobile phone wallets, charging cables, accessories, business card holders, key rings, magnetic chips, and so on. This year, Alto has the achieved the highest annual yield yet! No wonder our necks and shoulders feel rather tense. Still, there are numerous unknown fields for us to explore, by which we can present more ideas to every one of you. We are grateful for such a wonderful year. Now, let's make a review of the products that have made Alto fruitful in 2016. We hope that the review will be inspiring to anyone in search of gift ideas.
Gifts Best for Long-Lasting Companionship
If you want to give a gift used frequently by the receiver, a mobile phone case is the right choice. Perhaps its usage rate is the highest of all. In addition to being close to hand all the time, when the person uses the case made of high-end Italian leather, it will produce their own unique color. Undoubtedly, it is the best choice of gift. The new generation mobile phone cases for iPhone 7/Plus adopt the original design to be equally elegant and exquisitely handmade. What makes the difference is that the new case covers three sides, and that inside of the case are made with advanced ultra-fibers which are more protective and durable. Definitely worth experiencing.
Best choice for Gift Exchange within a $20 budget
It is not easy to find a product that costs less than $ 20 that is satisfying in quality; is unique and also practical. We recommend Alto's basic small leather goods—the multifunctional leather magnet clip. It is also made of classic Italian leather. It has powerful sticking force to collect portable cables gracefully. It can also be used as a money bill folder, a memo folder, a bookmark, or a notebook clip. Such practical multifunction never fails to honor you in the gift exchange.
Lettered Customized Gift
Personal objects for daily use, such as a light business card holder or a key ring, will be the most intimate gifts if they are laser-engraved with names or any greeting words. Because every time when it is used, one can feel the blessing once again, it is the most appropriate gift to present the giver's special wishes.
Gifts for Art Enthusiasts or Apple Fans
Does the one whom you want to but a gifta gift for, always have a Apple products on hand? Why not hit on what he/she likes to decorate the Apple products? If the person also has stylish taste, the charging cable of unique texture will be very suitable to make a subtle, yet significant difference. Besides, the iPad/NB bags made with two different types of texture jointed—the leather and the felt cloth, will give warmth to Apple products.
Gifts for Travel around the World
Travelling around the world and feeling the beauty of the world with a familiar companion will enrich your life. The dream of travel around the world may be unreachable, but you can pick up a gift for your friends. You can offer a functional holder for their passports and tickets. You can also give them a mobile phone wallet to carry their money and mobile together, whether on a trip or in the daily life. It may also carry the passport and portable objects so that they can live a more convenient life or make it convenient for them in all corners of the world.
Alto Gift
Finally, let me introduce the Alto's special Merry Christmas Promotion of 2016. For each purchase that exceeds $99, a limited Alto Mistery Bag will be given—a bag containing two high quality gifts: a pack of leather cleaning soap and a storage bag for all usages. The leather cleaning soap is applicable to each kind of leather craft, except suede products, for thorough clearance and maintenance of your favorite leather products. The storage bag for all usages can be used to collect portable cables or cards. Being rare and limited, it is worthy of having in hand.