Article: Create beautiful leather, environmental protection is the first priority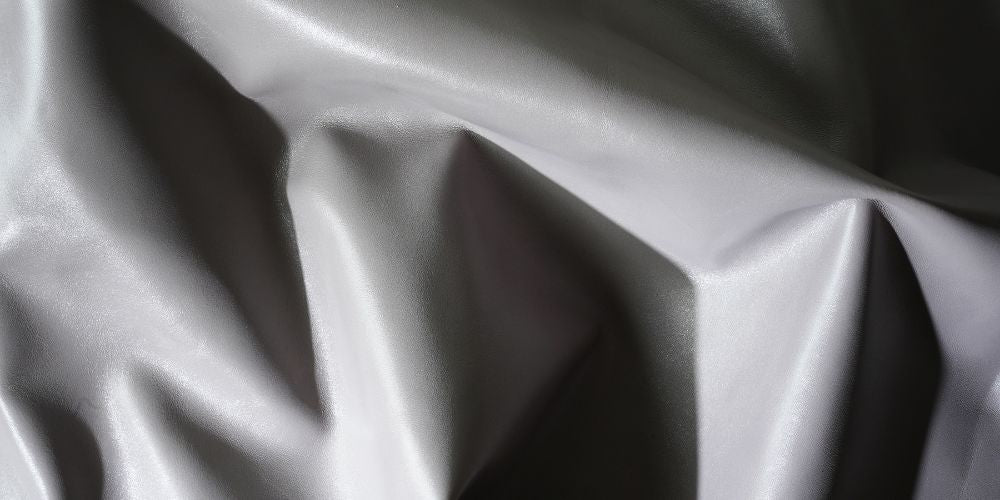 Create beautiful leather, environmental protection is the first priority
Alto has been known for its manufacturing of leather products. We choose leather because it's natural and unique, not a low-durability plastic case. The "Italian leather" often seen in the product information comes from the famous FAEDA tannery in Italy.
(Image Source/FAEDA Facebook)
Firstly, we choose the tannery in Europe for consideration of environmental protection since the EU has formulated rigorous regulations over leather, which will minimize the pollution in the manufacturing process and reduce the impact on the environment, in order to achieve environmental sustainability.
Moreover, we visited many leather factories and even attended a major leather EXPO in Hong Kong. Under thorough evaluation, FAEDA was chosen because of its superiority in all aspects, including color, feeling, and quality stability.
(Image Source/FAEDA Facebook)
Let's talk about FAEDA tannery.
Founded in 1956, FAEDA Leather has always been a leader in the leather market due to its many years of experience collaborating with the top brands in the fashion industry. Its abundant experiences also provide the most remarkable services and high-quality products for leather and other processed items.
⎮ "All leathers produced in FAEDA have a reduced environmental impact."
Apart from its mature traditional craft, FAEDA is also committed to eco-friendly and consumer welfare. To define leather as "environmental protection" and to achieve the minimum environmental burden in the production process, they have made the following resource optimization:
Choose low-pollution chemicals that have less impact on the environment.
Use of recycled materials for packaging.
Waste water recovery plant of for a second use along the production chain.
Solar panels to reduce electricity consumption.
In 2020 80 % of our waste were recycled.
Leather cut during the production process and during the final selection is 100% recycled.
(Image Source/FAEDA Facebook)
FAEDA has received many certifications in environmental protection, We hope you will take the opportunity to get to know this organization, the Leather Working Group (LWG).
LWG is a non-profit organization that evaluates the environmental compliance of tanneries in the production cycle and provides guidance on environmental compliance recommendations for tanneries. Since 2005, it has joined more than 1,800 companies worldwide, including Nike, LVMH, Bentley, Timberland and many others.
LWG is known as the best environmental and chemical management standard in the leather industry, with a focus on "energy saving, carbon reduction, environmental protection and management" certification. Since its inception, LWG certification has covered 20% of the world's leather production, which means that one-fifth of leather-related brands worldwide are on the path to sustainability, and Alto is on the same path.
When you purchase leather products next time, take a look at the leather chosen by the brand for LWG certification or not!
(Image Source/LWG Linkedin)
After reading the introduction and green strategy of FAEDA tannery above, we hope you understand that Alto also values this agenda highly. The rise of vegan leather is the fulfillment of public opinion because of the controversy about leather pollution in recent years.
Although the advantage is the increased public attention on the environmental protection issues of the earth, voices on the stubborn negation against the existence of leather products are often heard, so we would like to offer another point of view here.
⎮ "Compared with the fast fashion industry, leather is an icon of the slow fashion"
What is slow fashion? "Slow fashion takes a broader perspective to reconsider the entire process of sustainability potential from design, production, consumption, user, reuse, and reproduction, in order to rebuild the relation between people and clothes." – Kate Fletcher, Sustainable Fashion Design Consultant
The vicious cycle of fast fashion spreads from production to consumption, compressing delivery times, exploiting labor and natural resources to create a supply chain. While the rapid replacement of fashion trends results in large amounts of waste being thrown away, slow fashion is on the completely opposite side.
It is widely known that the life of use for leather products is very long; at least 3~5 years and up to 10 years with proper use and maintenance. However, the characteristics of leather also make it more fun as time passes and with the different user habits. The leather maintenance process also shows users the growing fun with leather, which has always been the appeal called by slow fashion: "Reduce excessive resource centralization and enhance the fun of the experience."
Choosing a good brand and proper products to use over a long period of time is a kind of sustainability.