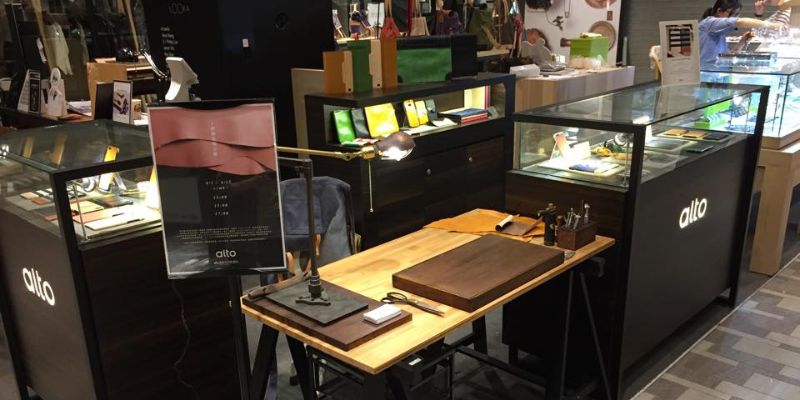 Alto Boutique shop in Songyen Eslite Culture Park.
It was Dec/26/2014 afternoon, the message from Songyen Eslite Culture Park. Alto team could not be happier than having this invitation from Eslite. We were invited to open a boutique shop in one of most popular department store in Taiwan!!!! After couple months discussion and preparation. Our shop finally opened on Apri/1/2015!!!
In our first shop, we would like to have some crashes of modern and vintage. So you could find dark wood and glass to display our products. And a vintage handmade table to show you some handcraft tools to make our products.
Additionally, we have something running for you in the 1st opening month: 1. Free gift! Single order exceeded NTD 2,000 will receive a free leather blackboard gift. 2. 10% off Passbook coupon for your next visiting!! 3. Free leather care for your alto goods. 4. Three demonstrations at 1PM, 3PM and 5PM of handcraft process. 5. Free text engraving for your alto keychain.
Our boutique just located nearby the main entrance and at 1st Floor of Songyen Eslite Culture Park. You could easily find us here. Welcome to find us anytime when you pass by.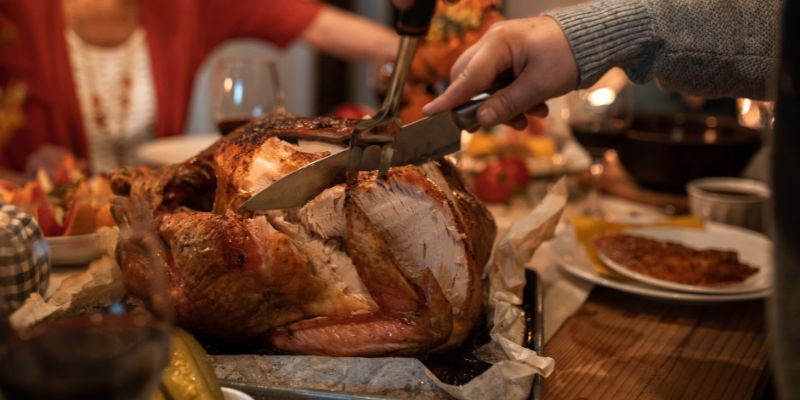 Truly Thanksgiving days for us
The past 3 days are tremendous for alto team. If Santa Claus really exists, it would be Zach Epstein at BGR. Because of his generous and professional article about our brand and products. We experi...
Read more