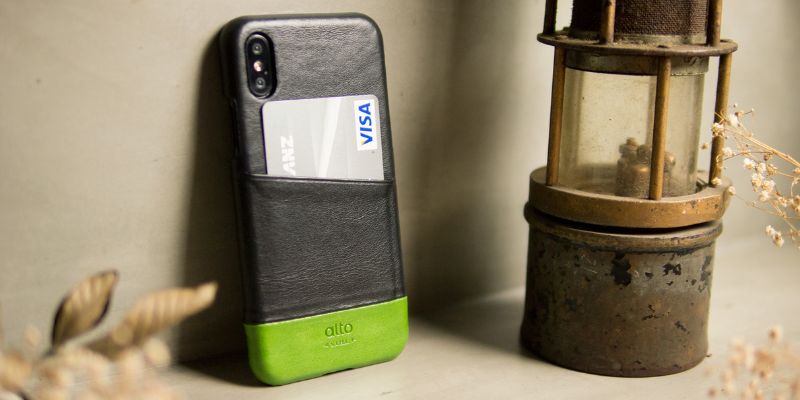 Alto iPhone X / iPhone 8 all series phone cases push the quality beyond limits
This year marks the 10th anniversary of iPhone, and Apple has launched iPhone 8, 8 Plus and the brand-new iPhone X to inspire their fans to "say hello to the future." Alto dedicates its longstanding delicate and elegant leather craftsmanship to accentuating the best of the sophistication of iPhones inside and out, and to conveying different textures and fun to life with leather works. Check and see which series is your cup of tea!
ORIGINAL: Classic extension of premium quality
The Original series is fully covered with delicate Italian full-grain leather. Hold it in your hand and feel the warm touch of genuine leather. Available colors vary from bright to calm, cool colors to suit a diversity of characters and will delight users who enjoy the aging of leather. Feel the unique charm develop in your leather phone case over time!
METRO: Making your commute easier
It was rush hour. You were standing at the ticket gate trying to find your transport pass without success, while people behind you waited – oops, that was embarrassing. The Metro series incorporates a pocket design that provides space for cards, allowing you to place your cards and transport passes to the sensor without having to draw them out. Using your cards is easier than ever!
ANELLO: Freedom to your hands (for iPhone X only)
Alto's Anello series has been designed especially for iPhone X. For people who often lose their phone or worry about their phone suffering a free fall, a leather neck strap can be attached to the Anello series, converting the phone into an easy-to-carry accessory that accentuates the personal style while freeing your hands so you could focus on your work.
FOGLIA: Versatility and protection in one
Versatile yet minimalist, the Foglia series is presented as a flip case without the burdens of conventional phone flip cases. Cladding in three edges plus ultra-lite fiber lining provide even gentler protection, while the stand feature and the subtle storage space for cards become obvious the moment you flip open the case. Openings are thoughtfully added for sound modules so that you can answer your phone and adjust the volume without opening the case.
| Accessories other than phone cases |
Phone and purse in one. Easy to fetch at any time.
The Travel Phone Wallet is designed for people who love carrying a naked phone. Besides containing a phone, it may be used as your everyday wallet, or a light travel bag for an international trip that can neatly encase your passport, foreign currency, cards, pin, SIM card, etc. in one small bag. Even when you are burdened by goods you have bought or your luggage, you can still easily fetch what you need.
A helping hand for charging and data transmission
We all know that iPhone 8 and iPhone X come with powerful wireless charging, yet it is easier if we have a power bank and a phone cable when we travel. Alto introduces two types of charging data cords that differ in length and material for different needs. The 1-meter Fabric Braided Lightning Cable comes in four colors and provides a steadier charging and transmission speed, whereas the 35-centimeter Leather Braided Lightning Cable is easier to carry, creates no burden when charging, and enhances the sophistication with its combination of natural walnut and leather.
Check your iPhone X in the leather case. In addition to cladding in three edges, the edges are slightly higher than the phone, providing an excellent protection to the screen. Wireless charging can easily proceed without any interference. Have you decided which series is your favorite?