Article: Anticipating the Arrival of the iPhone 15 Series with Curiosity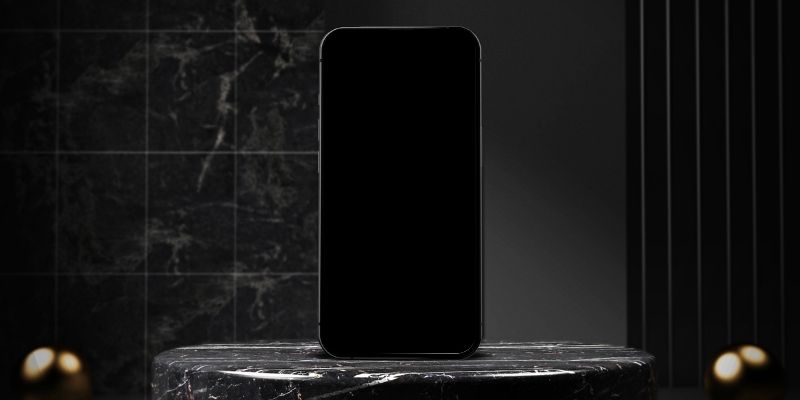 Anticipating the Arrival of the iPhone 15 Series with Curiosity
We are eagerly anticipating Apple's Fall event, a moment of excitement for tech enthusiasts and Apple fans alike. At this time every year, Apple unveils its latest innovative products, and the new iPhone is typically the center of attention. This year, the iPhone 15 series has garnered widespread attention and anticipation as people are eager to find out what surprises Apple has in store for them.
Official Release Date for iPhone 15 Confirmed 
Apple has officially confirmed that their annual event will take place on September 13th at 1:00 AM Taiwan time. Based on the images in the invitation, there are more indications that the rumored iPhone 15 Pro will come in new gray and blue colors. As per tradition, we can predict that the new iPhone series will begin its official pre-orders on the same week's Friday, followed by the official release one week later, on September 22nd.
Rumored Models and Sizes 
According to reports from various sources, Apple plans to release four new models, including the standard iPhone 15, iPhone 15 Plus, and two Pro models, iPhone 15 Pro and Pro Max. Traditionally, the high-end Pro models tend to feature the most superior functionalities. It's expected that the iPhone 15 Pro will sport a 6.1-inch display, while the iPhone 15 Pro Max will match the size of the iPhone 14. As for the iPhone 15 and iPhone 15 Plus, their size variations are not expected to be significant.
Brand New Dynamic Island Design
While major size changes might not be on the horizon, we can't wait for significant design innovations. According to reports by Bloomberg's tech journalist and Apple expert Mark Gurman, Apple plans to introduce the "Dynamic Island" design in each iPhone model this year.
Innovative Exterior Design Changes 
Flagship Pro models may adopt thinner and smoother borders to increase the screen size and create a borderless visual effect. Apple also intends to use a more robust and durable titanium alloy material in the bodies of the Pro models, replacing the current stainless steel.
Furthermore, the Pro models are expected to feature a new "Action" button instead of the traditional mute switch. This button is expected to have multiple functions, including launching shortcuts, activating the camera, turning on the flashlight, and switching to silent mode. Detailed explanations and hands-on experiences of this feature are eagerly awaited at the Apple event.
Transition from Lightning to USB-C 
This transition not only aligns with the new EU standards and industry trends but also enhances compatibility, allowing the same charging cable to be used with more Apple devices. While all iPhone 15 models are expected to switch from Lightning to USB-C, the iPhone 15 Pro model is anticipated to feature a more powerful USB-C interface with faster USB 3.2 or Thunderbolt 3 data transfer capabilities. This means that users of the Pro model will be able to transfer data more rapidly, enjoying a more efficient connectivity experience.
Upgrades to the iPhone 15 Camera Apple plans to offer users a superior photography experience. 
According to rumors, the iPhone 15 Pro Max will introduce periscope camera technology for the first time. This technology will enable 5x to 6x optical zoom, a significant upgrade compared to the 3x optical zoom of the previous iPhone 14 Pro Max.
Furthermore, improvements to the rear LiDAR scanner are in the works, expected to utilize Sony's energy-efficient VCSEL technology. This improvement is likely to enhance performance while maintaining power efficiency or providing additional features at current power consumption levels. This means users will enjoy higher-quality photography and more photography options, whether for everyday shooting or professional photography.
Equipped with a Brand New Processor 
The Pro models will feature an improved 3-nanometer A17 processor, enhancing both performance and efficiency. This processor promises faster speeds and longer battery life, highlighting Apple's commitment to boosting device performance to meet the growing demands of applications. Whether handling large apps or multitasking, this processor will deliver exceptional performance, providing users with an unparalleled experience.
Will iPhone 15 Prices Remain the Same? 
The price of the standard iPhone 15 models is expected to remain similar to their predecessors, with the 6.1-inch iPhone 15 starting at $799 and the 6.7-inch iPhone 15 Plus starting at $899. However, there are speculations that the starting price of the iPhone 15 Pro series may be slightly higher than the previous iPhone 14 Pro, possibly reaching $1,099. The larger iPhone 15 Pro Max is also expected to face a similar price increase.
For consumers, this raises a significant consideration: is the Pro model worth the extra expense? Does this price increase signify more innovation and performance enhancements, making the Pro model an attractive choice? Or is the standard model sufficient for those who don't need all the high-end features? In any case, this price variation will certainly impact purchase decisions, so users should make a wise choice based on their needs and budget.
Apple's Fall Event Theme: "Wonderlust" 
The Apple Fall Event is not only a moment to look forward to but also a window into Apple's future direction. Whether in terms of hardware or software, the iPhone 15 series will generate tremendous interest in the tech world. We can't wait to see what Apple has in store for us and how these new features and innovations will improve our lives. Apple's Fall extravaganza is on the horizon, and we will be closely monitoring it, providing you with the latest updates and in-depth analysis. Let's look forward together to discover the surprises the iPhone 15 series will bring!