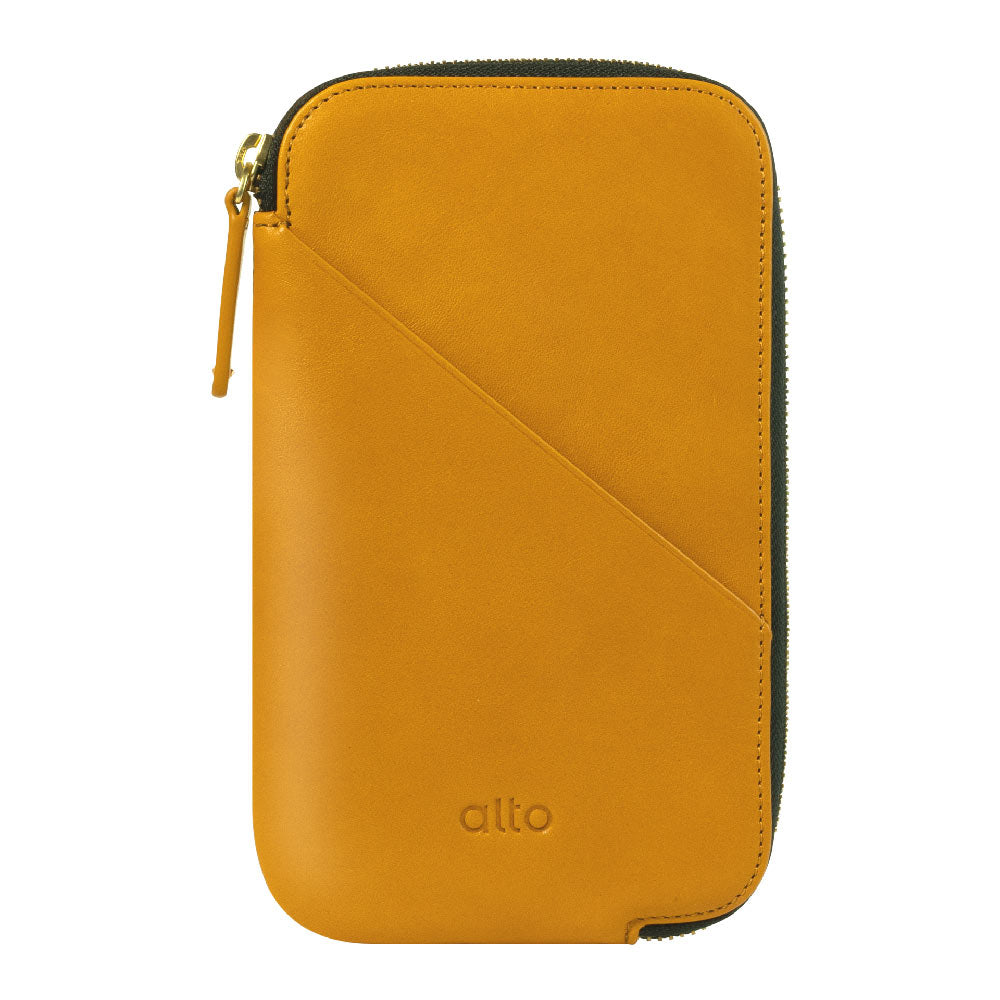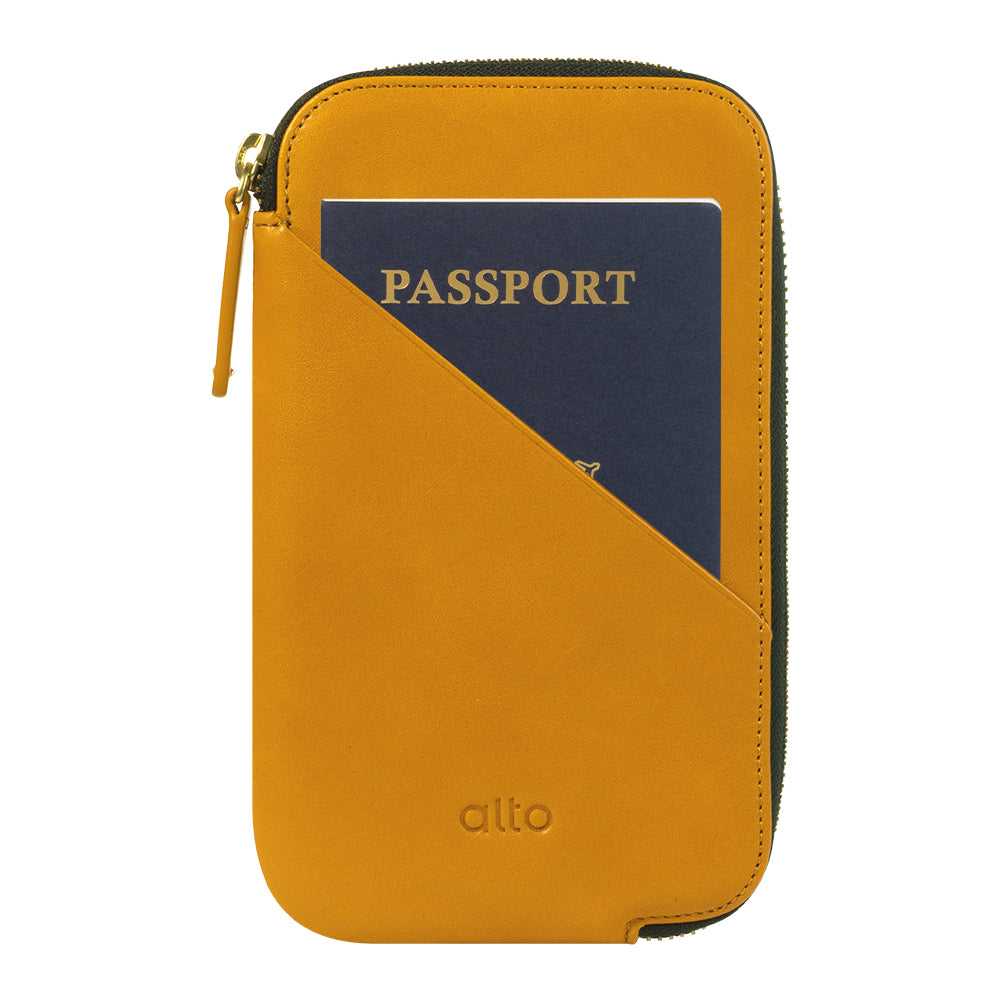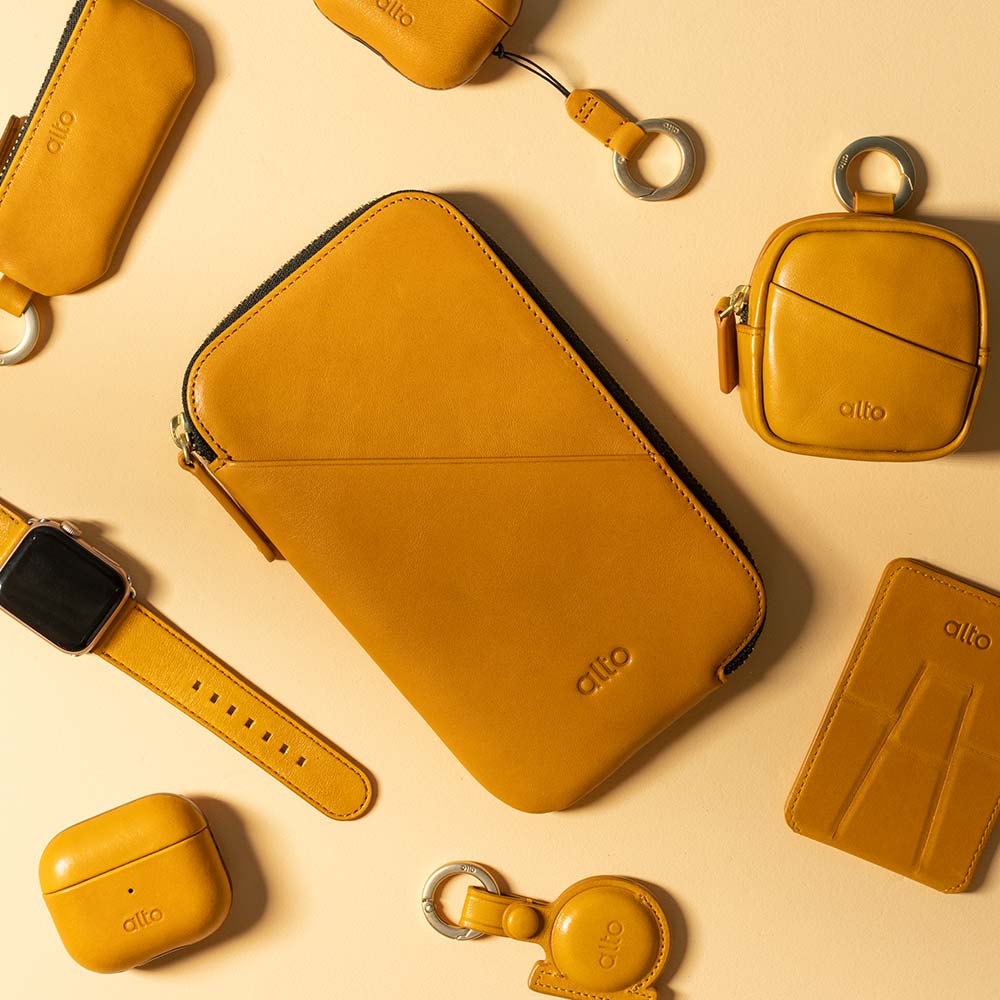 Leather Phone Wallet – Caramel Brown
Sale price

$119.00
Regular price

$119.00
(/)
Essential for urban life and traveling

Lightweight leather phone wallet stores your cash and smartphone at once without taking up pocket space. You can use it to carry small cards, bills, coins, and any other portable small objects. It is also ideal for carrying a passport when traveling

Cladded in full-grain Italian leather, feel the warm, natural touch.
Dedicated to the smartphone and the passport.
Available for cards, name cards, coins, banknotes or any other portable small objects.
The hidden small space is available for the SIM card and the pins.
It is available for mobile phones sized 6.7″ or smaller.
Italian leather to offer natural warm touch-feel and the subtle scent of leather.
Ultra-lite fiber lining to provide soft protection
If you want Custom Laser Text Engraving Service, please provide the text down below. 

✅ Kindly note that the 7 days of internet purchases' appreciation period does not apply to customized services
✅ We start the production based on the settlement every Tuesday at 12 pm, and ship it before Thursday of the same week
–Full-grain Italian leather
–185mm x 100mm x 17mm, 94g
Avoid prolonged exposure to direct sunlight to maintain the leather's original color.
Leather should be kept away from contact with water. In the event of water exposure, please promptly wipe it dry and allow it to air-dry.
We recommend using leather conditioner (cream) before the initial use and periodically thereafter to preserve the leather's excellent condition.
The natural wrinkles and patterns on the leather are unique features of genuine leather and add a personal touch to the product. We kindly request your understanding in this regard.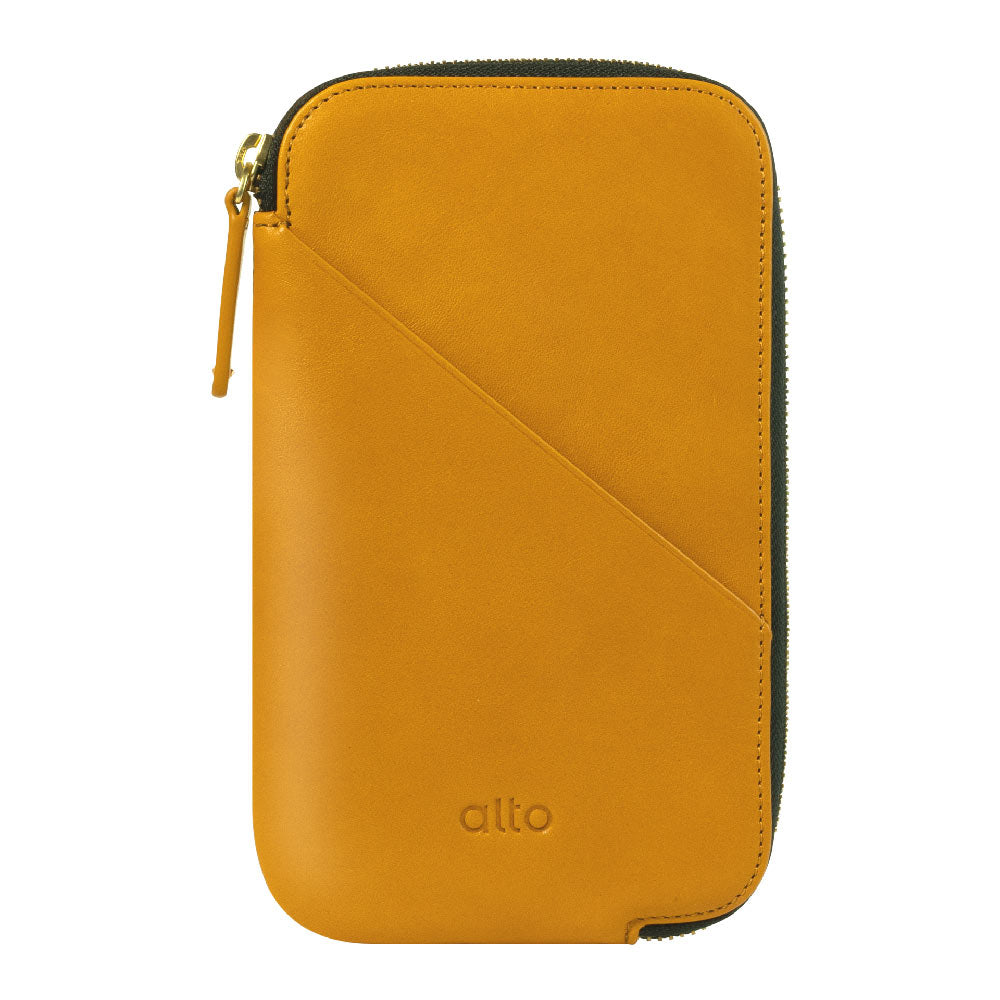 Leather Phone Wallet – Caramel Brown
Sale price

$119.00
Regular price

$119.00
Choose options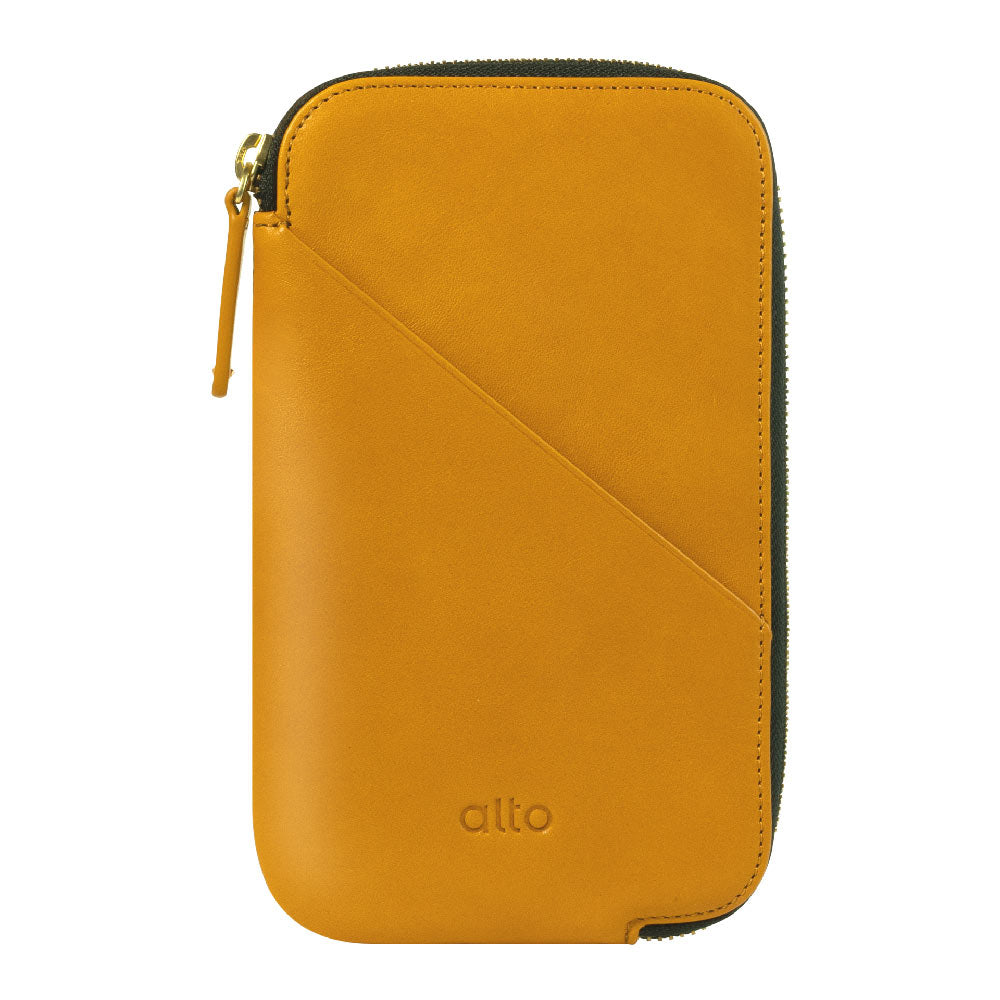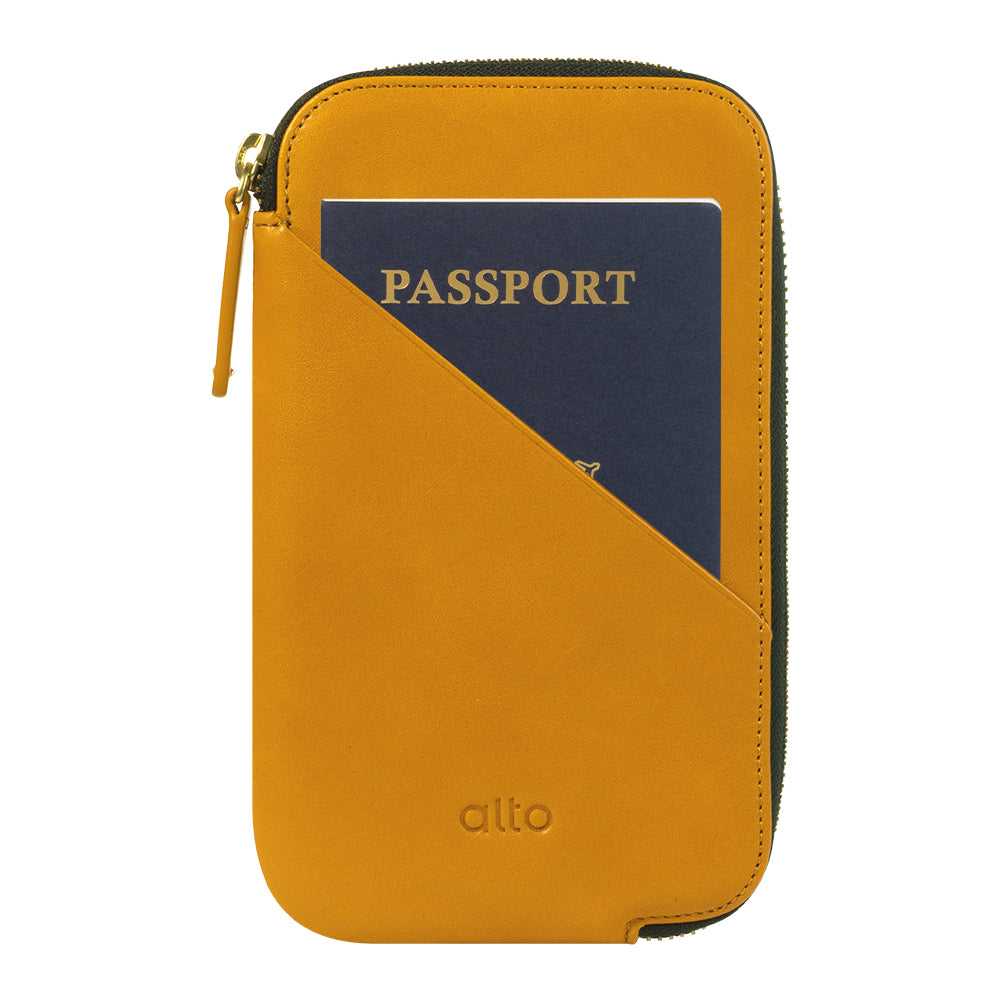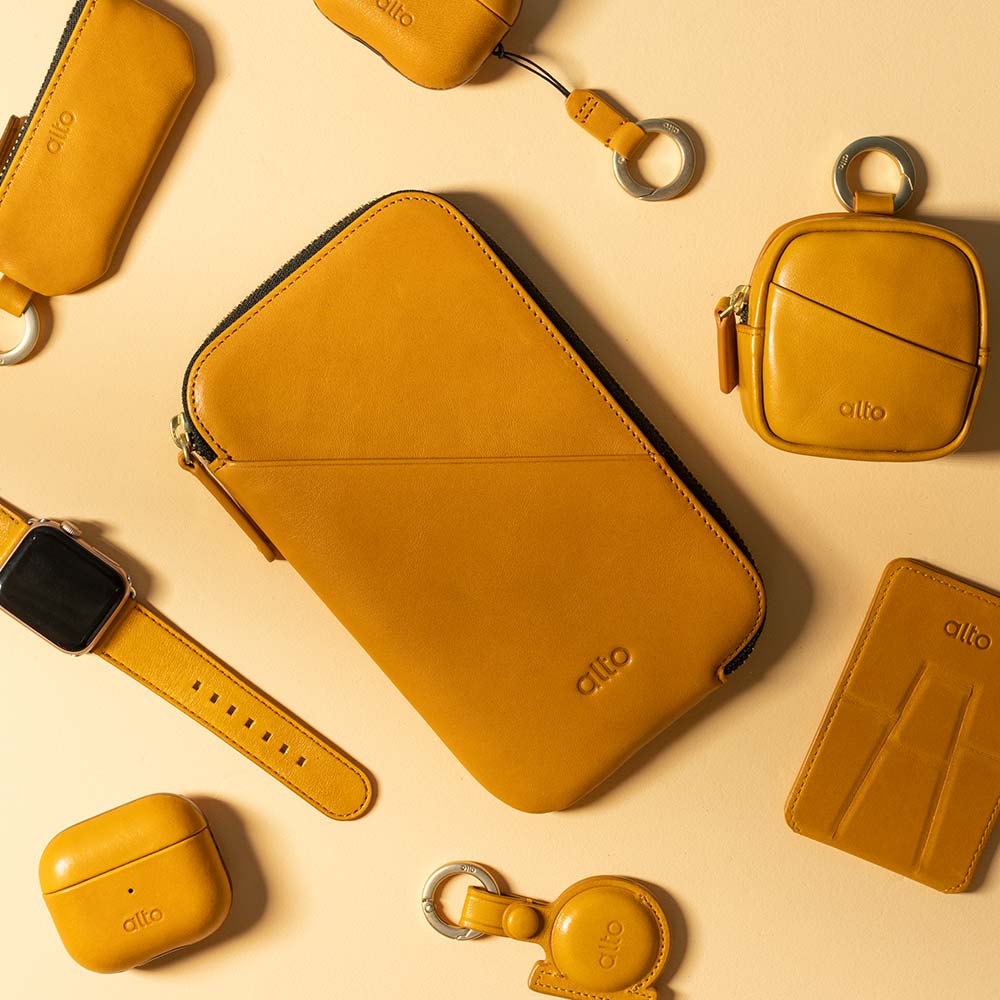 High-Quality Italian Full-Grain Aniline Leather
FAEDA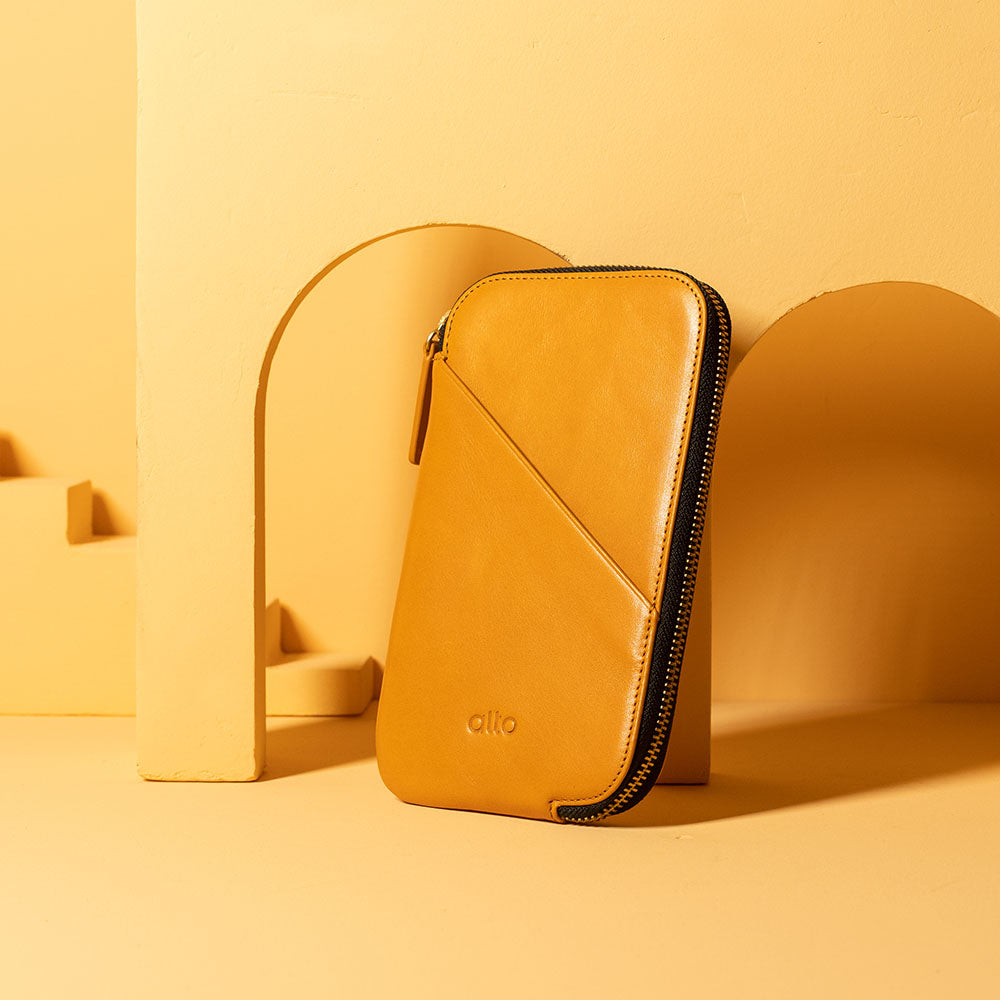 Urban life
Lightweight phone wallet stores smartphones and small portable objects at the same time without taking up pocket space.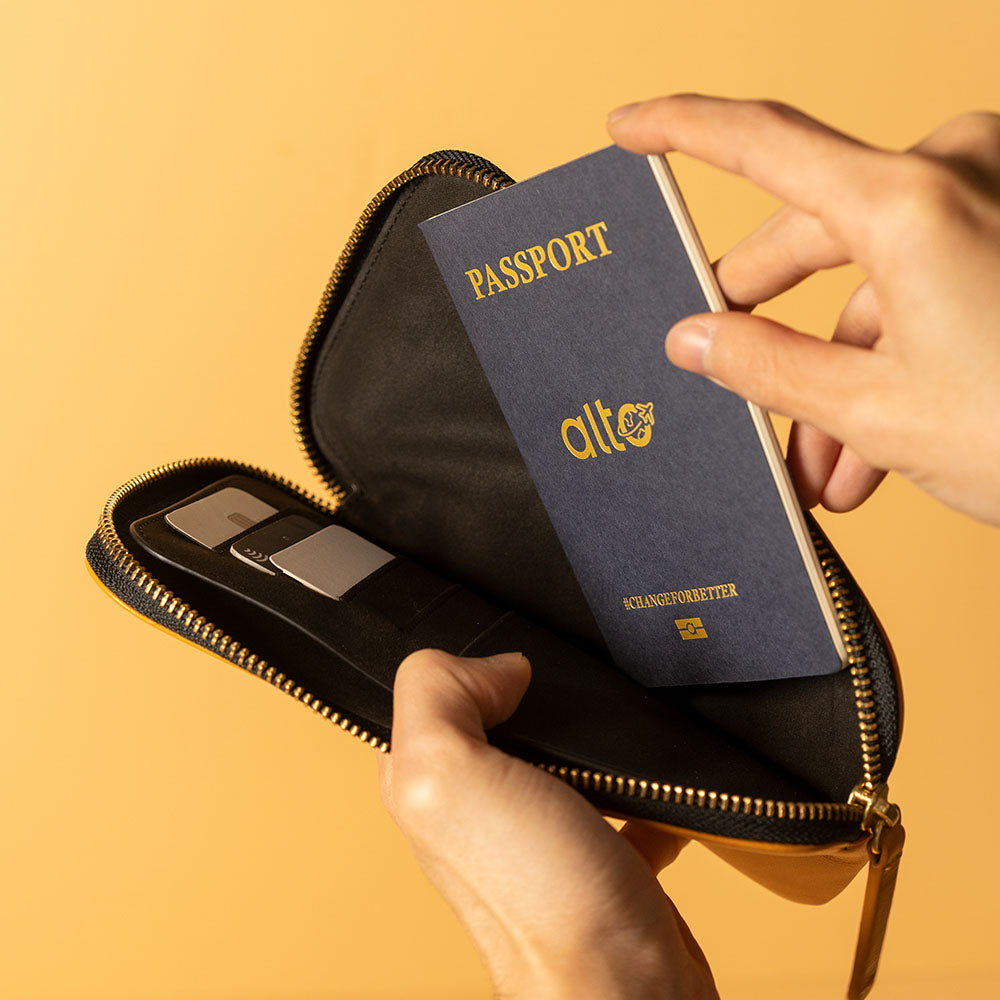 City Travel
Smart holder design that stores cards, bills, coins, and any other small portable objects. It can also store a passport when traveling.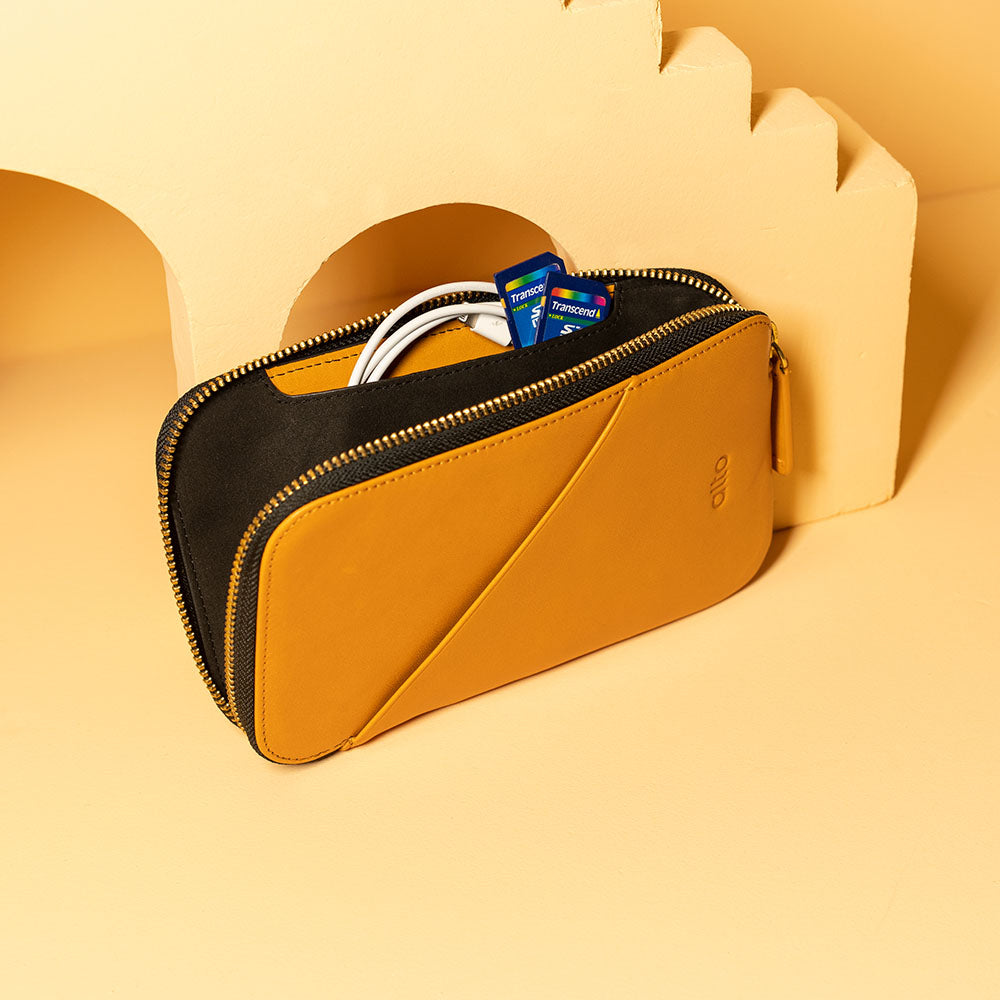 Hidden small space
It is available for the SIM card and the pins.
Italian Full-grain Aniline Leather
With use, the leather undergoes a chemical transformation due to the sweat and oil from hands, resulting in an aging effect that darkens the material and gives it a distinctive personal touch.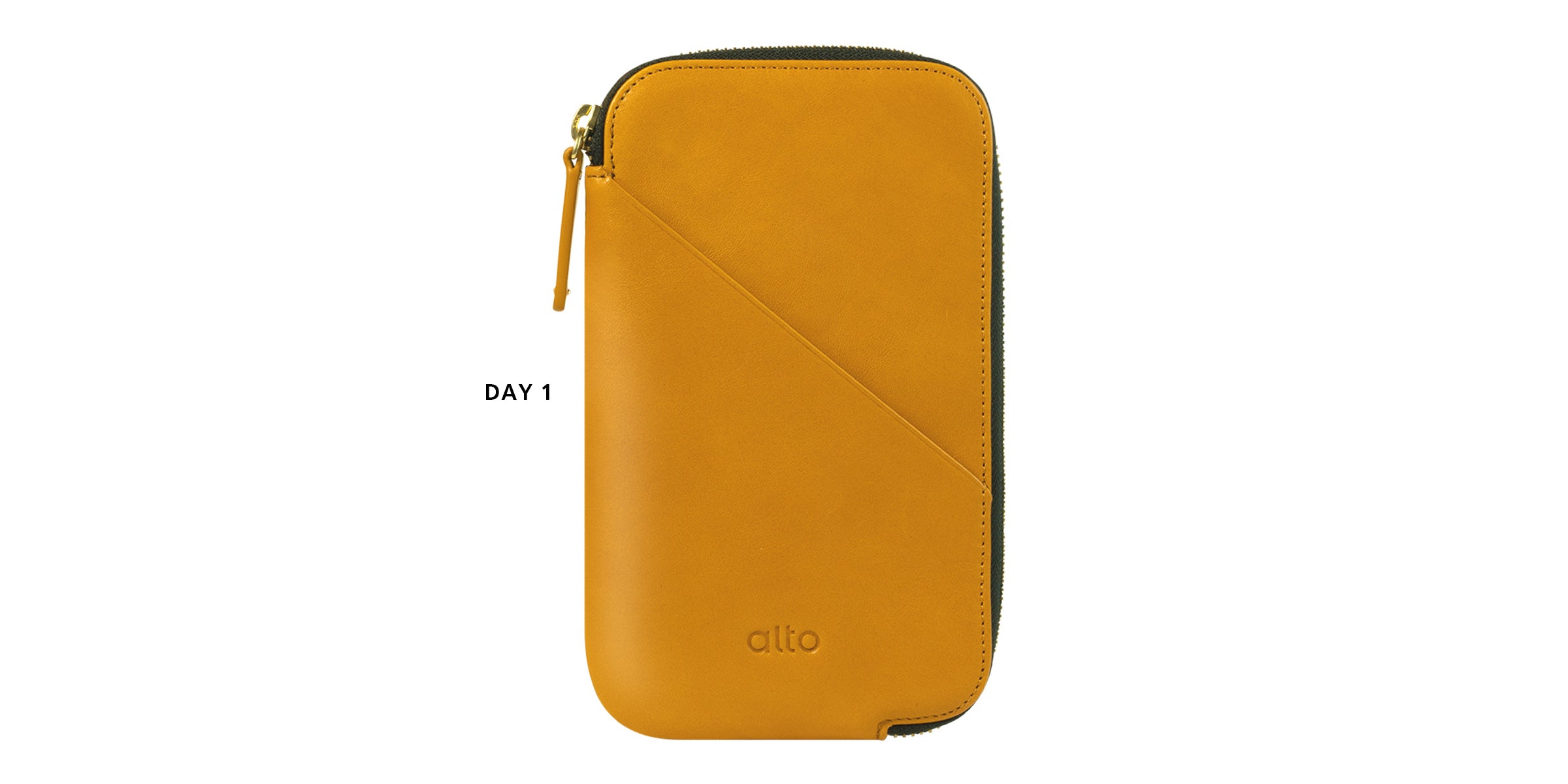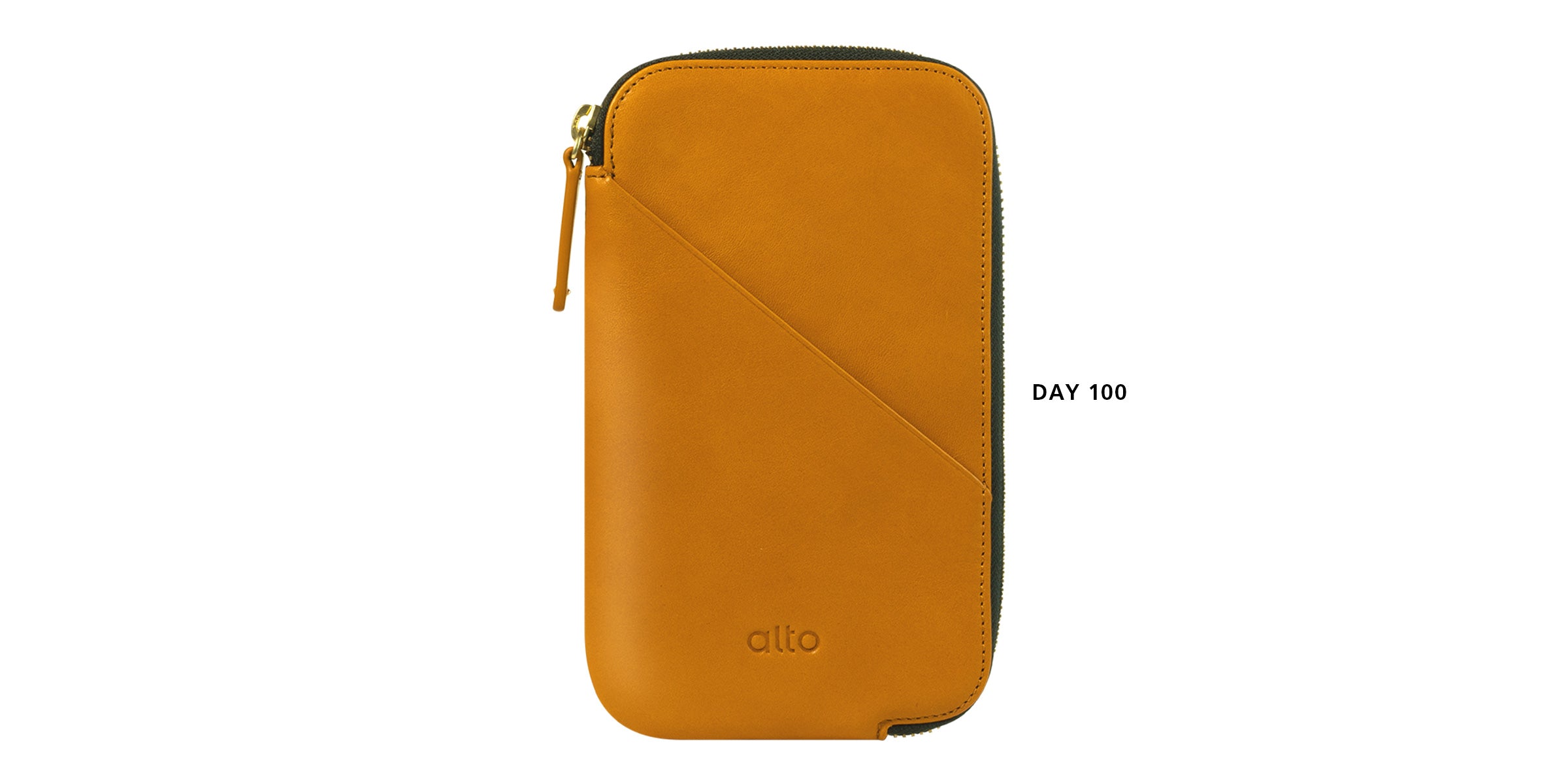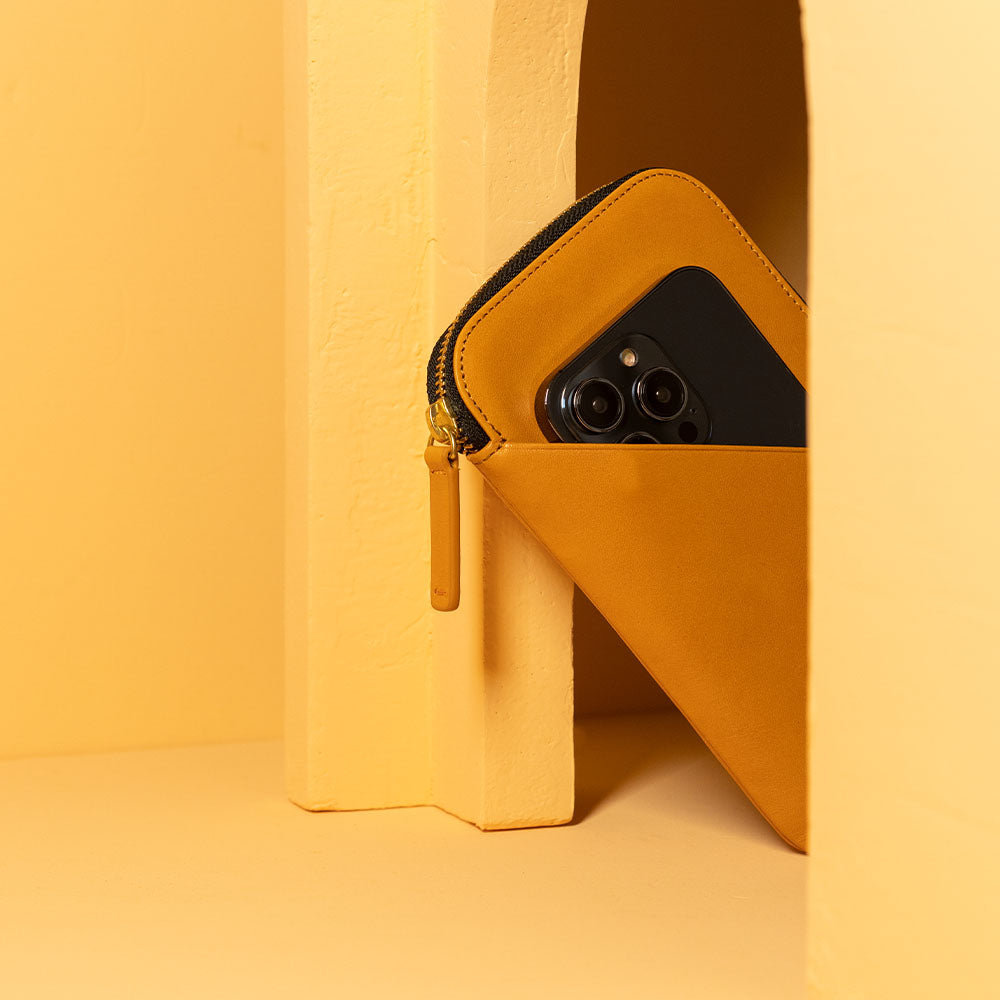 Delicate protection
Delicate and ultra-fine fiber provides gentle protection.
Available for mobile phones sized 6.7″ or smaller.